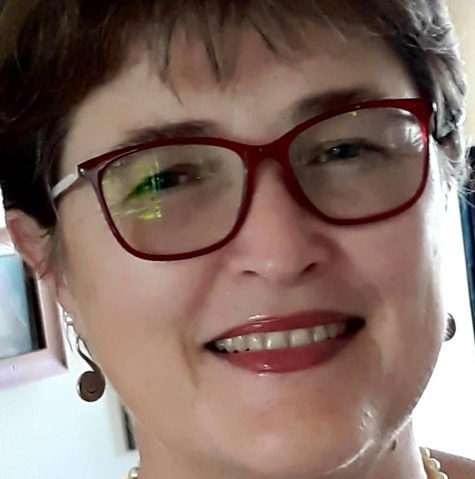 SJ is the General Manager of ZayoHub Zambia Limited. She has extensive experience in Zambia, running businesses from start-up to developing and managing expansions.
SJ is originally from Australia but has lived and worked the last few decades in Zambia in various enterprises: safari tourism initially, then as CEO of an importing and specialist retail and wholesale business, management of a supermarket franchise, property management, and latterly partnering with her journalist-husband publishing a general interest magazine on Zambia.
SJ's experience and knowledge of Zambia is a great advantage in managing the ZayoHub project, and she is keen to achieve the results that our skilled team and energetic partners are focused toward.
Constance's experience spans 8 years in rural development, health systems strengthening and financial services. She is the ZayoHub Partnerships Manager, responsible for securing strategic partnerships that will strengthen the programme. Constance has led teams in delivering results for Government, donor agencies, NGOs and the private sector. In her recent past, Constance was Country Director for Riders for Health Zambia, and she has also served as a Programmes Manager for Marie Stopes International.
Constance is a board member at the Zambia Governance Foundation for Civil Society, Vice President of the Eastern Province Chamber of Commerce and past board member of Chipata Trades. In the past, she has spoken at the House of Lords on the subject of African women in development, and attended a leadership programme at the Oxford University's SAID Business School.
Muyunda has over 30 years' work experience as an educator, education administrator and teacher mentor; acquiring considerable experience in social and community engagement, behaviour change communication, change management and sustainable development along the way.
He is a commonwealth scholar, holding a Bachelor of Arts with Education (UNZA), Postgraduate Diploma in Monitoring & Evaluation (Cavendish University Zambia) and Master of Science in Education for Sustainability (London South Bank University).
In his role as a Program manager with the ZayoHub team, Muyunda is primarily responsible for community development at the Mwandi 'hubs, continuing the excellent work and relationships developed during his previous role, also within Mwandi district, with iSchool.
Malambo is a 2018 graduate, with a Bachelor of Education degree specialising in Zambian Cultures and Ceremonies. He also holds a certificate in monitoring and evaluation.
Throughout his degree, Malambo worked with Mwabu in his vacations, one of ZayoHub's partners. He started as an enumerator for the annual survey of a project delivering improved education in Mwandi district, in sites now in the ZayoHub project. By the final year, he led the field team, taking responsibility for recruiting, training and overseeing the enumerators, and uploading the data files.
Malambo says he loves field work, because of the great multicultural interactions he gets to experience.
Vanessa was born in Choma. She grew up in Zambia's Copperbelt, but spent her holidays in the village with her Tonga grandmother. Vanessa studied Marketing at Hull University in the UK, and pursued a career in sales and administration for six years in the UK.
Fifteen years ago, Vanessa relocated to the shores of Lake Kariba with her late husband Jamie, together building a lodge in the remote Lotri Bay. She is running this business to date, promoting eco-tourism and the Tonga culture. Vanessa has worked extensively with the community on a range of projects, becoming an integral part of the community and developing close working relationships with local headmen and chiefs.
Tatila Chuula is the Administrative Assistant at ZayoHub
She provides admin support to the ZayoHub team and our collaborators, which involves recording transactions, logistics, relaying communications and generally keeping everyone organised.
As a self-proclaimed professional girl Friday, with 5 years' experience of running her own business, Tatila has previously outsourced her administration skills to various SMEs across retail, construction, architecture, NGO, IT, farming and real estate sectors, to name but a few.
Tatila will be supporting all Zayohub's admin needs with a conscientious spirit and manageable levels of OCD.